What to look for when inspecting a chair?
Surfaces/material check
Stability check
Legs check
Accessories/components quantity check (self-assembly chairs)
Color compare check (set of chairs)
Textile/fabric check
Logo (position, colors, appearance)
Caps quantity check
Screws quantity check (self-assembly chairs)
Assembly check (self-assembly chairs)
Mechanisms check (self-assembly chairs)
Fold/unfold check (folding chairs)
Packaging integrity check
Smell test
Function Check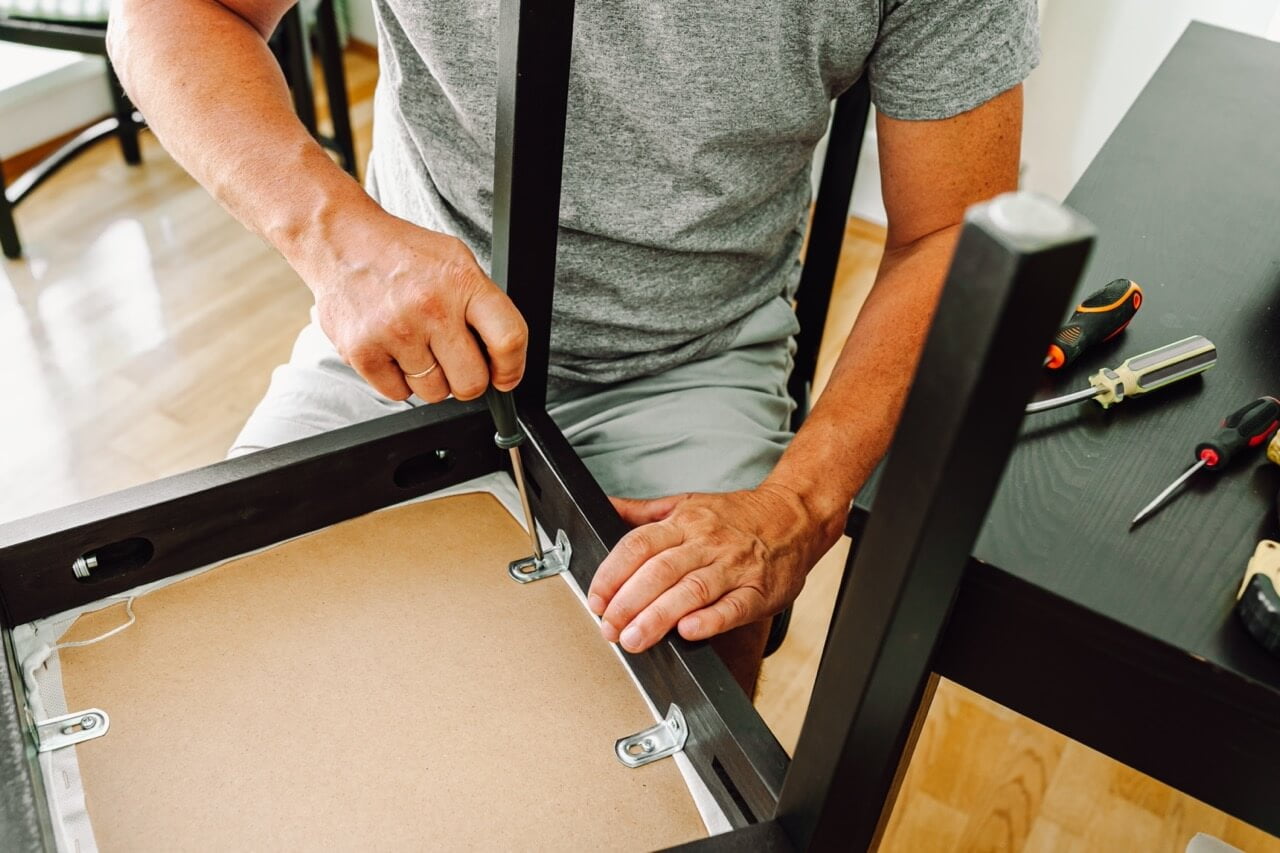 Need further details?
Download the free checklist we use for our inspections all over Asia.
What is inside this checklist
Order Quantity Check and Storage conditions

Packing/Product Conformity against Technical Specifications

Performance and Mechanical tests required for Chairs Inspection:
Carton Drop Test

Adhesive Test On The Logo

Rub Test On The Rating Labels Markings

Abuse/Fatigue Test
Assembly Test
Moisture Content Check
Loading Test
Stability Test
Cross Cut Test
Workmanship/Cosmetic and Function Check requirements and points of attention.
Chairs are essential furniture items designed for various purposes. They come in types like armchairs, dining chairs, and office chairs, catering to different needs.
Manufacturers use materials like wood, metal, and plastic to craft sturdy frames. These frames are then covered with soft fabrics or leather, ensuring comfortable seating.
Chairs play a vital role in our daily lives, offering support and comfort at home, in offices, and public spaces. With their diverse styles and functionalities, chairs are indispensable companions for our daily routines and activities.
32+ Checkpoints per bag reference used by top retailers
Step-by-step instructions for performance and mechanical tests
99.7% fully satisfied customer with over 200+ clients
Need help inspecting your products in Asia?